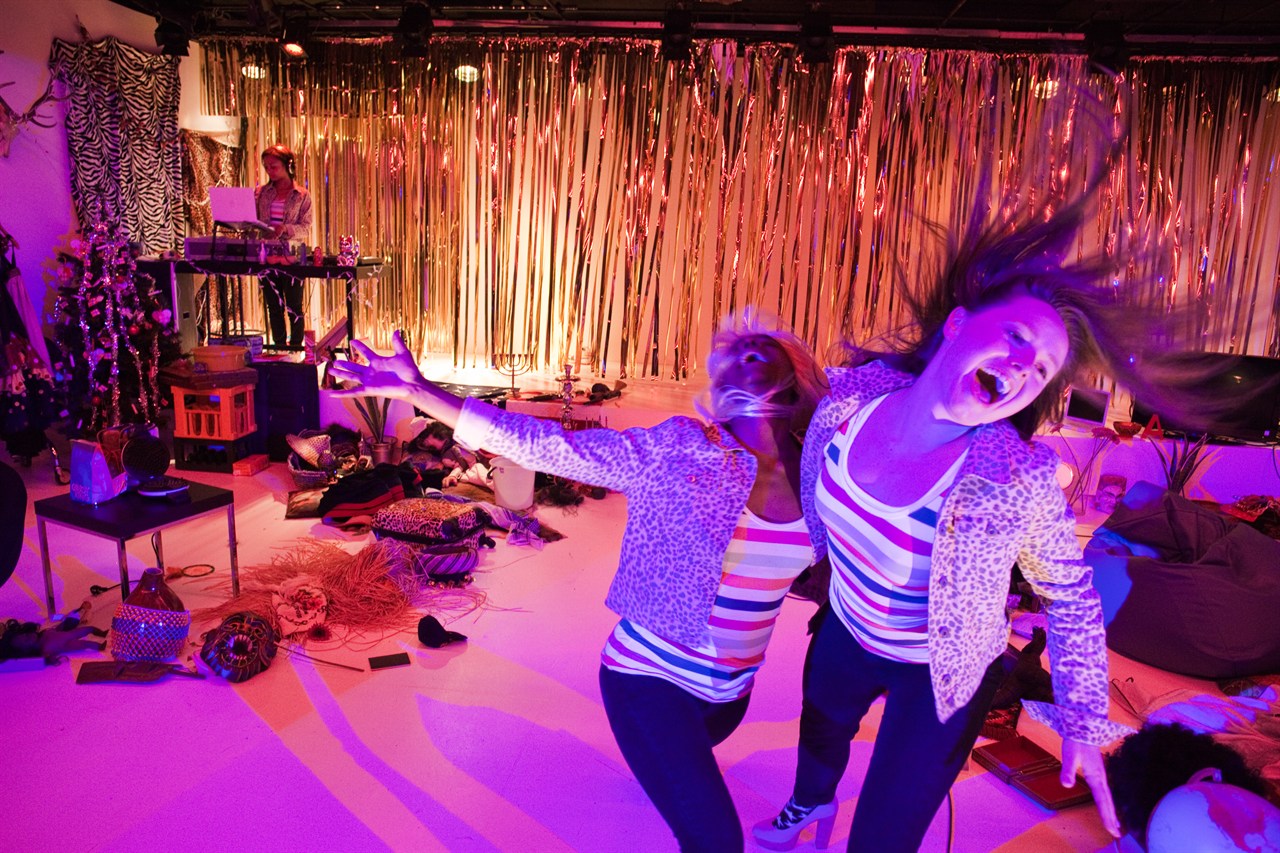 Sound Design & Acting (Norway)
At the National Theatre in Bergen
Unexpected moments storytime: I'd had a few acting jobs over the years. Mostly as an extra and a lead one time in a music video filmed in Dublin which was fun as i got to eat cold pizza on a rooftop and had loads of lols with a great crew - but didn't pursue it per-se.
Then after around a year of living in Norway, the director of a new production (Ethnoporno) reached out as she was adapting a Swedish production to Norwegian. Cool. Will i DJ for them? Cool! And do the sound design for the production? Um, well sure, i have a background in radio production. And, will you also play one of the leads? Like, you're playing yourself, but also this character. Who is played by three women. Including you. With me? Why not! And by the way, it's all in Norwegian. Everything. Rehearsals and script and stuff. Um…ok!
It was a great success and ran for many weeks with sold out shows every night at the National Theatre in Bergen. We were also part of Bergen International Festival.
Sidenote: There was some production but mostly integration of sound things live on stage each night which wasn't nerve wracking at all with everything being in Norwegian.
Want me to collaborate with you on your theatre production? Let's do it!