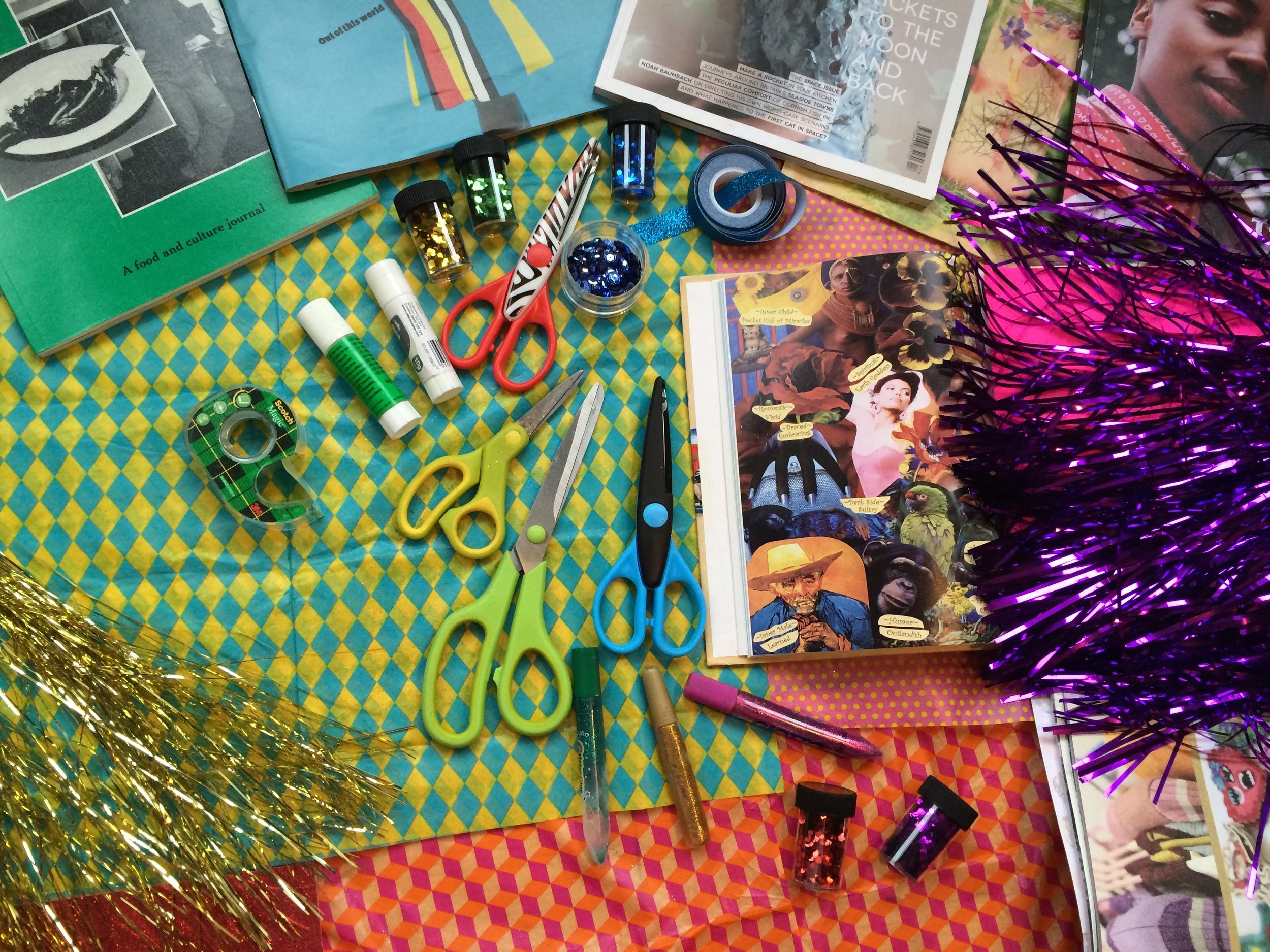 Visionboarding Workshops (UK + Norway)
A creative self exploration process offering valuable techniques and strategies for personal development
Visionboarding is a creative self exploration process offering valuable techniques and strategies for personal development. It´s often referred to as a mindful meditation activity or "soul searching", and is a great way to unblock stagnancy, get clarity in confusion, explore new perspectives and perhaps uncover your unconscious dreams and desires!
Create your own visionboard and explore your focus for the future. Take your creation home and use it as a guide to explore your intensions, focus and dreams - updating it as often as you like!
What to bring:

Three magazines and newspapers (particularly ones you would not necessarily read)
I have lots of equipment you can use like the board itself, scissors, glue, tape, glitter (obvs), crafty nuggets and different kinds of paper for you to make your vision board on.
I'll also guide you through the personal visionboarding ritual that you are welcome to take part in!
Want me to arrange a visionboarding workshop as part of your event? Get in touch and let's make it happen!