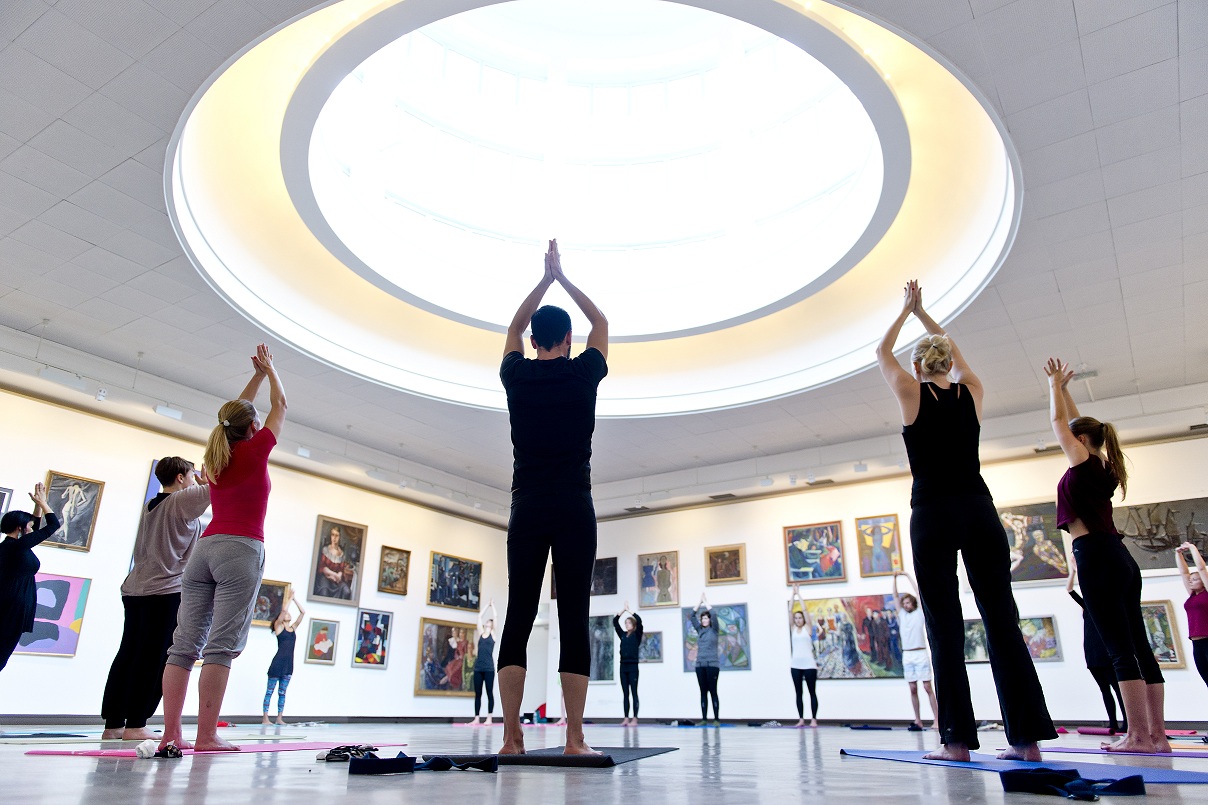 at KODE - the Art Museums of Bergen (Norway)
Art + Yoga is a series of themed events at special locations combining the art of yoga in combination with works in art museums.
Class opens with a mini art lecture on a selected piece, followed by a themed yoga class.
Here´s a bit of press from our adventures.
Try yoga with a new perspective!
About Art + Yoga
The project began in May 2012 following the desire to utilise the dream spaces in Bergen (Norway) that seemed abundant yet not utilised. I asked for a chance to use the spaces and it was granted (with gratitude!). Thus was born the TRY Yoga Unleashed events series – a range of classes held in "unusual" locations in the city of Bergen with the aim to provide an opportunity to experience yoga in some of the most wonderful and beautiful cultural buildings in Bergen, offering a new way to use the city.
Following Yoga Unleashed's success, the KODE art museums gave me the opportunity to extend the events into a twice-weekly gathering taking yoga into the art galleries providing the amazing opportunity to practice yoga in spaces with different artists and works each week exploring the environment, themes and practice. As we are based between Brighton UK and Bergen Norway, we now continue the project with special events - keep an eye on our events page for updates!
Why Art + Yoga?

Our practice is personal, unique and perfect. A piece of art. And what's also interesting is the chance to explore this perspective through our environment, the way we uniquely perceive art, around us and as part of us, and it's up to us to create our own experience, in our own time and the present moment.
Have an interesting cultural space? Want an art + yoga project? Contact me!