BLOOM (SOLD OUT!)
a 7 week creative coaching programme
begins 14 April 2019
Join me for a journey of deep enquiry, reflection and practice. A route to sustainable, impactful and real transformation.

A space remember who you are
and be more you, bravely.

BLOOM is an online group creative coaching programme embracing the season you're in journeying with different styles of yoga, movement, meditation and mindfulness. I really hope this offering is useful and inspires you to cultivate confidence to bloom in your own way!

This is for those of you who are looking to dive deep into a personal exploration learning to trust yourself more. So you're able to listen to what you need and act on it! And OWN your personal power. And become accountable and attentive to your needs and desires and, well, goals! And be vulnerable enough to hope and dream about what you want in your life. Developing a meaningful and personal practice knowing how to take care of yourself, trusting yourself and your body, learning how to tap into support and work with fear. Connecting to your intuition and daring to live creatively expressing your truth, so you can feel more of a sense of resonance, connection and flow each day, even during the difficult ones. Especially during the difficult ones. Resilient and rooted in who you are.

I'm interested in this being part of real and everyday life. Not a kind of idea which is temporarily enthusiastic or dependant upon an unattainable list of obligations, or extremely expensive things you need to buy and rely on to feel whole.
You are already whole.
So how do you work with that and reclaim that sense of self?

(this is the part where i should probably write "so you can bloom in your own way, to kind of link the name of this programme with an analogy of growth and blossoming but…bear with me cause i don't want to fromage this situation")

This is a 7 week journey to BLOOM in your own way. (and there it is!) and help you remember who you are.
"Dionne holds space in such a loving, light hearted, reassuring way. She intuits your worries and swoops in gracefully and playfully to allay them. I found the October Nurturing Circle so helpful, it helped me to commit to a new practice, writing morning pages, and stick to it against all the odds!
Having an online community all working on getting into good habits gently holding me to account was just what I needed to get me back into keeping some precious time for myself amidst the busy life of being a working mum.
The practice had a profound effect! I was able to unearth and expel unconscious prejudices and negative attitudes that I didn't really know I had, and I have felt like a new person having shaken them off!"
Poppy
(participant at the online group creative coaching programme Take Care of You: Autumn in 2018)
What's included + what to expect
Weekly email on the theme featuring resources to use in the convenience of your own home including:
Your workbook of the week with prompts, inspiration + tools

Exclusive yoga + movement video class with me (recorded to practice during the week at your leisure)

Creative activities, prompts and resources that support you beyond the duration of the month

Weekly playlist



7 interactive community calls for motivation + accountability featuring:
Going "Live" on video each Monday evening GMT (with replays available emailed the following day)

Bring your workbook and expect a deepening on the theme + meditation, activities and inspiration. Space for connection + q+a.
"Dionne is the self-care ambassador that you didn't realize you needed in your life.
She has a unique gift for holding space for you and where you are in your journey.
Her warm, caring, thoughtful, and gentle ways will support you through whatever you are going through.
Dionne has an intuitive way of working through the murkiness and clearing the way to help you move forward and in alignment with you highest self.
A true polymath, Dionne works in various mediums and modalities that are incredibly accessible to all.
From body work, to one on one coaching, to sound therapy, Dionne's modes of making space can truly accommodate everyone. I highly recommend working with Dionne if you ever have the opportunity!"
Safia
(participant at the online group creative coaching programme Take Care of You: Autumn in 2018)
Curriculum
Programme starts 14 April 2019
Week 1: Ground
What do you need?
Start where you are. Reclaim your roots and set foundations for the journey ahead. Create space and commit to what you need to feel nourished, grounded and connected.
Tap into your own body wisdom, develop trust and explore your version of self care. Learn tools to work with fear and build confidence and trust in yourself.
Week 2: Explore
How do you feel?
Explore using feelings to explore your desires and passions. Find your flow and explore the idea of pleasure (and potential resistance to it!)
Learn what helps you to feel in flow, so you can align with that and find freedom and balance.
Week 3: Create
What do you want?
Learn how to activate, charge and work with your personal power in a way that feels good. Cultivate confidence to create with purpose, rooted in realness and accountability (so you can make it sustainable)
Address self doubt, indecision and self sabotage. Welcome accountability, self belief and embrace your uniqueness!
Week 4: Connect
Are you balanced?
Explore the art of balance and the dance of giving and receiving. Clarify the right balance for you in work, life and energy so you can avoid burnout and nurture relationships with intention that don't feel gross. Attract the kind of energy (and relationships) that don't deplete.
Week 5: Resonate
Do you dare to live creatively?
Own your voice. Express your truth. Get free from self doubt and what gets in the way and dare to live creatively.
Week 6: Focus
Can you see clearly?
Get clear. Connect with your intuition. Use perspective to focus on the things that matter. Work with patterns that hold you back so you can tap into your pool of infinite wisdom, inspiration and possibilities.
Week 7: Trust
How do you plan to take this forward?
Connect meaning and develop understanding about your journey so far and how to take things forward. Make it real and sustainable.
To claim your spot, here are the payment options:
Full price: 275 GBP. Pay in my shop here.

Payment plan available: two instalments of 150 GBP. Pay the first through the shop here, and the second instalment will be invoiced with a due date of 6 May.
Upon payment you will receive a receipt followed by a (excited) confirmation welcome mail from me within 24 hours.

Programme begins 14 April, and spaces are limited.
Have any questions? Get in touch!
"Dionne is amazing! She helps put everything in perspective and helps bring out the best in yourself in a way that is uplifting and accessible"
Kirby
(participant at the online group creative coaching programme Take Care of You: Autumn in 2018)
"I can't recommend her coaching skills enough. Dionne has the most fantastic energy, she truly has a skill for listening, for asking the right questions as to why I wasn't putting myself out there with something I really wanted to do."
Andrea
(participant at the online group creative coaching programme Take Care of You: Autumn in 2018)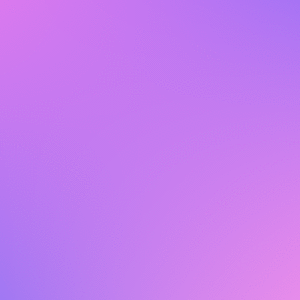 FAQs
Q: How do the weeks look? What can I expect?
A: You'll get a weekly email from me each Sunday of the duration of the programme. In that mail, i'll share the theme of the week, plus a workbook for you (which contains notes + prompts) and details of our LIVE video session (which takes place on the Monday).
Q: Why this online programme?
A: BLOOM was a programme i created in 2017 and toured IRL in Bergen + Oslo, Norway as well as trialed online with my creative coaching clients. I wanted a way to bridge the magic we created together during sessions in person which bridged creative coaching, creative movement, yoga, meditation and real life wellness. Essentially a programme that used self care tools to meet ourselves where we are at, and work with it, so we can become more of ourselves and bloom in our own way.
Q: What kind of resources and inspiration can I expect?
A: If you are subscribed to my Digest or have ever read my Inspiration Station you probably have a good idea about how i gather references from numerous schools of ideas. It's a range of related and relatable information that expands on a topic.
These can look like anything from blog posts, podcasts on related topics, to books, articles and videos to deepen on particular themes. Sometimes memes too obvs! And lest not forget the (collaborative) weekly playlists on the theme of the week. Music (+ sound) is simply another access point!
Q: How much work will I need to do?
I guess as the saying goes, you get out what you put in! There will be prompts, questions for contemplations, offerings of creative activities, yoga + movement videos and showing up for the live call (or watch the replay). But everything is optional.
Q: And the yoga?
This is not primarily a yoga programme. But yoga and movement is one of the tools i offer for you to deepen on a theme. I guess i like to think about it like this: there are different ways to ask a question. There are different reference points for enquiry. We tend to be quite "thought led" especially in these times we're living in, so connecting to body wisdom can be a useful way to explore.
Q: Is there meditation?
There is! Optional, of course, like everything. Every yoga session offers space for a short meditation, and we also "land" at the beginning and end of our live video sessions together, to open and close the space. You don't need to have ever meditated before, or to behave in any particular way.
"Thank you for your gift of time and space. And thank you for your energy, that allowed me to accept how I feel. You allowed me to express how I truly was at that moment without any pressure, judgement and assumption. You allowed me to be. You allowed me to discover something truly valuable and beautiful, something I keep in my mind every minute to bring back a state of awareness and breakthrough and the feeling of finding the true me.
Straight after our beautiful creative coaching session I felt so centred. I can now feel deeper and appreciate deeper.
I am so grateful and can not thank you enough. "
Joanna
(creative coaching)